"Safety doesn't have to be boring. We're on a mission to save lives and make everyone visible in traffic. And to achieve that, our belief is we need to create products that people love."
By paying attention to detail and quality, Bookman strives to design smart and beautiful solutions for cyclists, runners and pedestrians that need to see and be seen.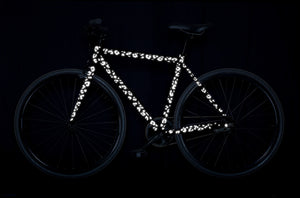 Reflective products
Increase your visibility with reflectors or make your bike stand out with reflective stickers.
Check out our range of reflective items.
REFLECTIVE
Curve Light Front
Check out our Curve Lights. Strong and long lasting bike lights that keep you visibile in all conditions.
Available as front, rear or as a set.
Shop This